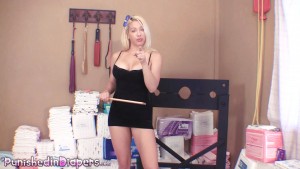 Now you're gonna get it. And you're gonna have no choice but to obey this amazing seductress's every word.
Summer wants you to be her diapered slave. Not only are you going to be convinced to obey her every word but you're going to be so happy to do so.
Damn, Summer's HOT!!!
Download Pictures zip (22 pictures)
Download Video in iPhone/Android/etc format