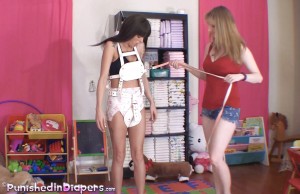 Natalia has another fun idea to do with Bella for her initiation into her special "club". She's going to dress Bella up into a harness and take her out into public!
Bella completely freaks out over this idea! But she has no choice. She must obey everything Natalia tells her to do.
Bella is so humiliated! She even cries!
Download Pictures zip (10 pictures)
Download Video in iPhone/Android/etc format