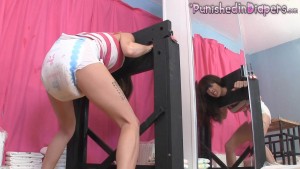 2 quarts of enema is so much for little Bella to handle! But she's gonna have to and she takes it all!
With the mirror on the other side of the stocks you can see all her facial expressions as she endures the enema and has such a rough time as she expels it!
Super excellent video!!!
Download Pictures zip (38 pictures)
Download Video in iPhone/Android/etc format